Roofline
The owner of this home wanted a simple roofline silhouette that would enhance the architectural details of the stone construction. The installation is a restrained eavestrough treatment with professional grade lights and clips. This type of lighting display can be used year round thanks to the minimalist approach.
Permanent decorative lighting can enhance curb appeal with a welcoming twinkle. We have a full selection of lighting for home and commercial exteriors, paths, decks, and landscaping.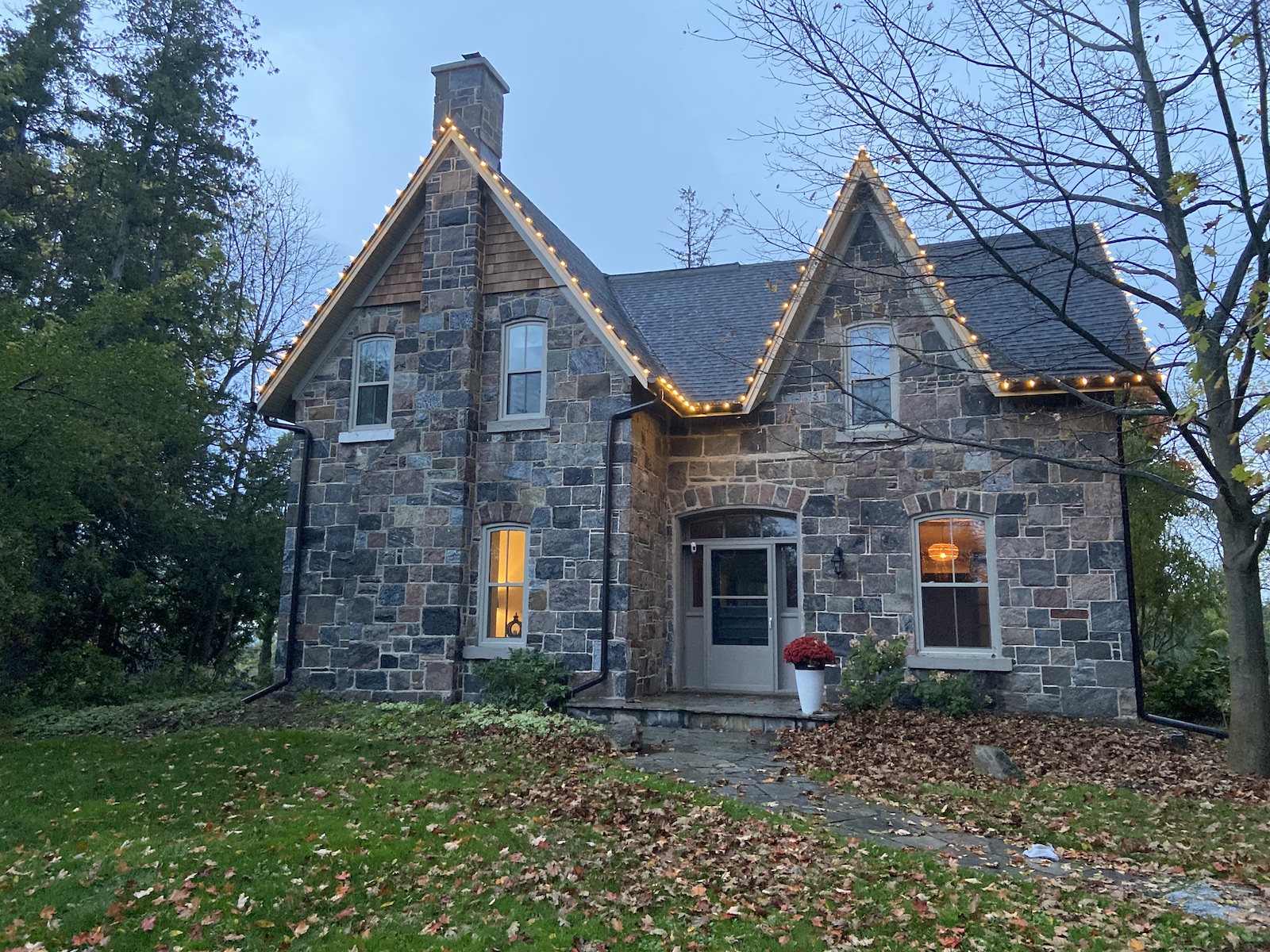 Retail light curtain
This project was one of several lighting installations on century buildings in a historic downtown. The light curtain covers the entire front of the building to produce a cheerful glow.
Some retail establishments benefit from year round lighting to attract attention and evening patrons. Do you have a coffee house or live entertainment venue? Consider a dazzling light display to advertise your business after dusk.
Lighting rentals and/or storage available.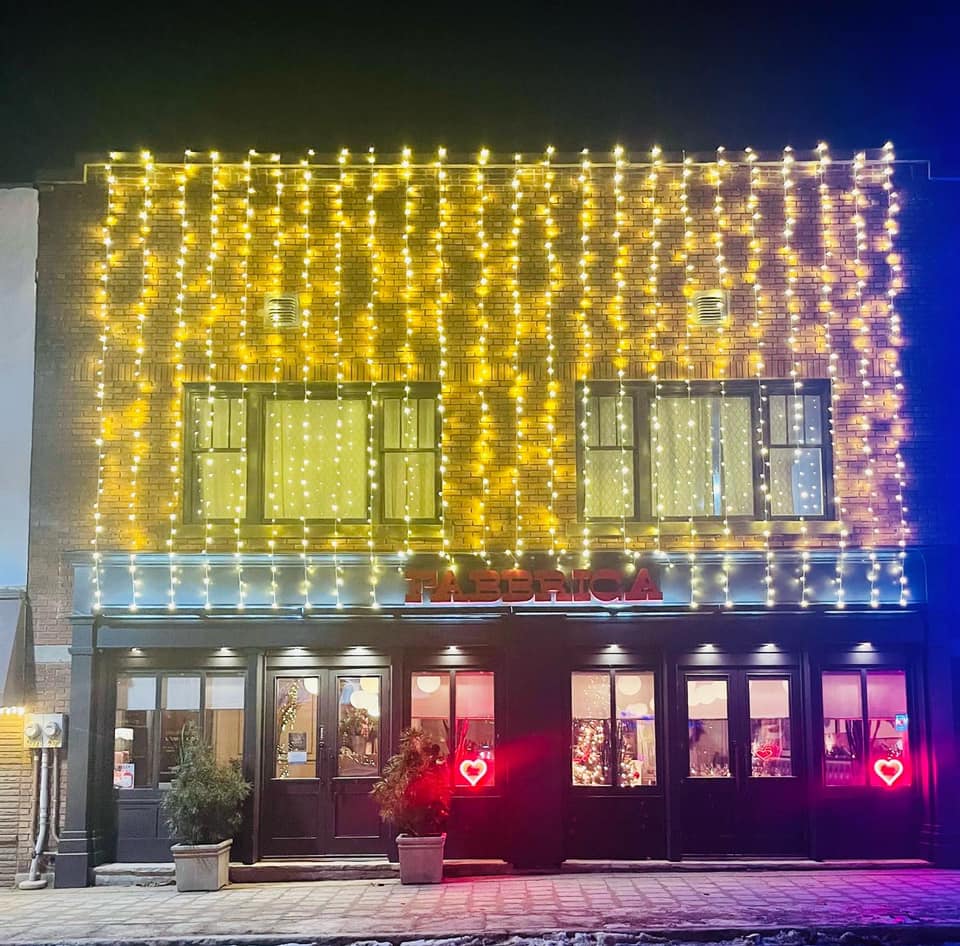 White twinkle lights on century home
This project included lights installed on front yard trees, the verandah, and the eavestroughs. The result is a warm and cheerful celebration of light on a beautiful century home. The homeowners enjoyed the glow of the warm white bulbs all winter long.